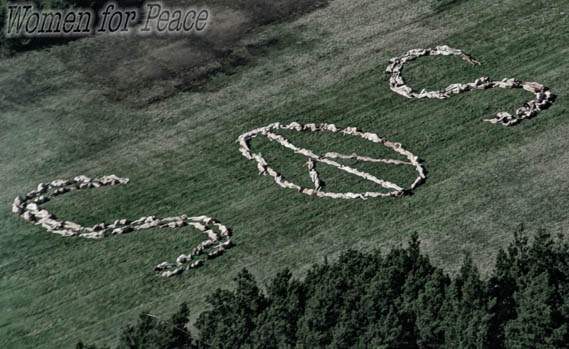 The letters SOS are understood worldwide as a call of distress. These letters, the O turned into the symbol of the peace movement, are composed of women who shed their clothing Saturday [22 February 03] in a grassy field near Waldport [Ore.] to express their views against war. Organizers of the event arranged for a chartered plane to fly over and photograph the peace message.
read more about the action, that i participated in, at
women send SOS call for peace
. and see even more pictures of women all over the world at
baring witness.